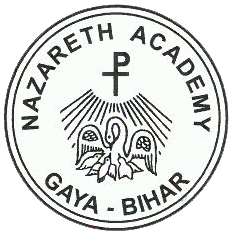 Venue: Tamarind Hall, India habitat Center, 94, Lodhi Rd, New Delhi – 110003
Dear Alumni of Nazareth Academy,
It's time for reunion once again after 2019 due to COVID-19 pandemic, which didn't allow us to meet for quiet sometime. It is high time for us to reunite and revisit the moments of Nazareth Academy, our roots, the foundation on which we built ourselves.
As the world has moved on after the pandemic, the NOSA is planning a reunion on 5th March ahead of the Holi festival. All of you are invited join and make this event a success.
Please spread the word around others who are our alumni but are not in this group. We are trying to arrange an auditorium as the weather is getting warmer.
Kindly express your eagerness and availability to participate and also inform the others who are in Delhi. Let this be an inclusive event in honor of our beloved Alma mater.
Best Regards,
NOSA Delhi Organising Committee
Payment Details For
NOSA Meet
Account Holder Name: Nazareth Old Student Association (NOSA)
Bank Details: Uco Bank, Delhi HC
Bank Account: 155 301 101 639 62
IFSC Code: UCBA0001553
For NOSA member :   ₹ 1900/-
For Spouse/Kid:   ₹ 1500/-

NOTE: Please send a screenshot on the NOSA Whatsapp group once the payment has been made.
If you are interested to join the NOSA New Delhi Meet on 5th March, please drop in your details here and check the existing guest list below.

The contact details are strictly for NOSA Committee and will not be published here. This will help the committee to communicate and keep a track of all members for future events.
Click on the "Batch" label to sort the table by Batch or search any name below.
Made for Nazareth Alumnis
❤️
Made by Nazareth Alumni